The doctors
Dr. Christina Arsenault was born and raised in Kirkland Lake, Ontario. She earned her Bachelor of Medical Sciences degree in 2017 from the University of Western Ontario, with an Honors Specialization in Physiology and Pharmacology. She then obtained her Doctor of Optometry degree in 2021 from the University of Waterloo, where she graduated with Dean's Honours and received the Alcon Award for Excellence in Ocular Health.
Christina began her career as an Optometrist practicing in North Bay, Ontario. In her free time, she enjoys hiking, practicing yoga, and playing golf. She is very excited to explore British Columbia and provide comprehensive eye care to patients of Mission Eye Clinic.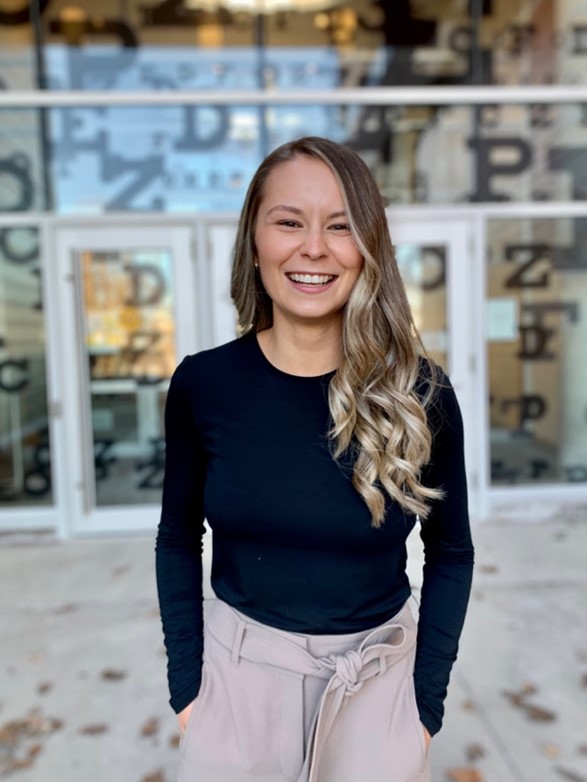 Dr. Richard W.H. Wang
Dr. Wang was born and raised in Taiwan. Throughout his career he has received numerous honors and awards including a Rotary Academic Scholarship Award, Rotary Foundation International and the Royal Victoria Research Institute Fellowship Award, McGill University. He has done many scientific presentations and communications.
Dr. Wang completed his ophthalmology residency at the National Defense Medical Center in Taipei, Taiwan in 1996. He then went to pursue his interests obtaining a Ph.D. in Ocular Pathology and Immunology from McGill University in Montreal, Quebec in 2002. In 2005, he obtained his Doctor of Optometry degree from the New England College of Optometry in Boston, USA. He has been providing high quality eye care to the Mission community since 2006.
Dr. Wang is dedicated to several non-profit organizations. He was the founding director of the Bread of Life Christian Center in Montreal which is a Federally Registered Nonprofit Organization. He is also dedicated to the development of a non-profit organization that will provide eye care to patients in developing countries. In his spare time, Dr. Wang enjoys family life with his wife, daughter, and son. He also enjoys travelling and playing golf.
The Front desk
Friendly and Knowledgeable
At Mission Eye Clinic, our staff is friendly and professional. Our commitment is to provide exceptional customer service to all of our patients. We will do our best to make your visit as pleasant and efficient as possible. We will also guide you through some tests the doctor may feel are necessary after your eye examination such as visual field testing, digital retinal photographs and contact lens instruction.
The dispensary Crew
A Team You Can Rely On
Our dispensary staff are highly trained to help you select the most appropriate frames and lenses, following the recommendations of the eye doctor, to meet your individual needs. We also take care to properly fit and adjust your new glasses. We will strive to go beyond your expectations, and work with you to ensure you get the best vision care possible.